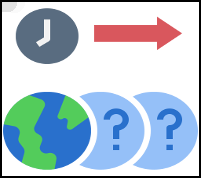 Dear players, 
We are pleased to announce that our newest world - Renoria - will launch soon! The opening date is planned for May 12th, Friday at 20:00 CEST(Poland) or 15:00 BRT(Brazil) and EDT (America). This time, we have decided to level the playing field for players from different parts of America by opening the server in North America, which will reduce delays resulting from differences in ping.
However, we would like to point out that the configuration of the new world will be slightly more challenging than its predecessors. Therefore, we encourage you to familiarize yourself with detailed information about the configuration.
In exchange for these changes, we have decided to make the game easier in terms of making runes. We have embdeed a new Trainer Module to the client, which includes a mana trainer, rune maker, eat food and anti-idle.
To make the start on Renoria even more enjoyable, we have prepared a special promotion for you. Register and create a character on Renoria 24 hours before the premiere, and you will receive an additional 2 days of Gold Account!
We also encourage you to invite other players through our new Referral System. With it, you can earn additional Premium Points!
A good warm-up before the start of your adventure you can find, for years invariably on our War Server, see you on the start!
See you on Renoria!
Realesta Team.